News
Published September 6, 2022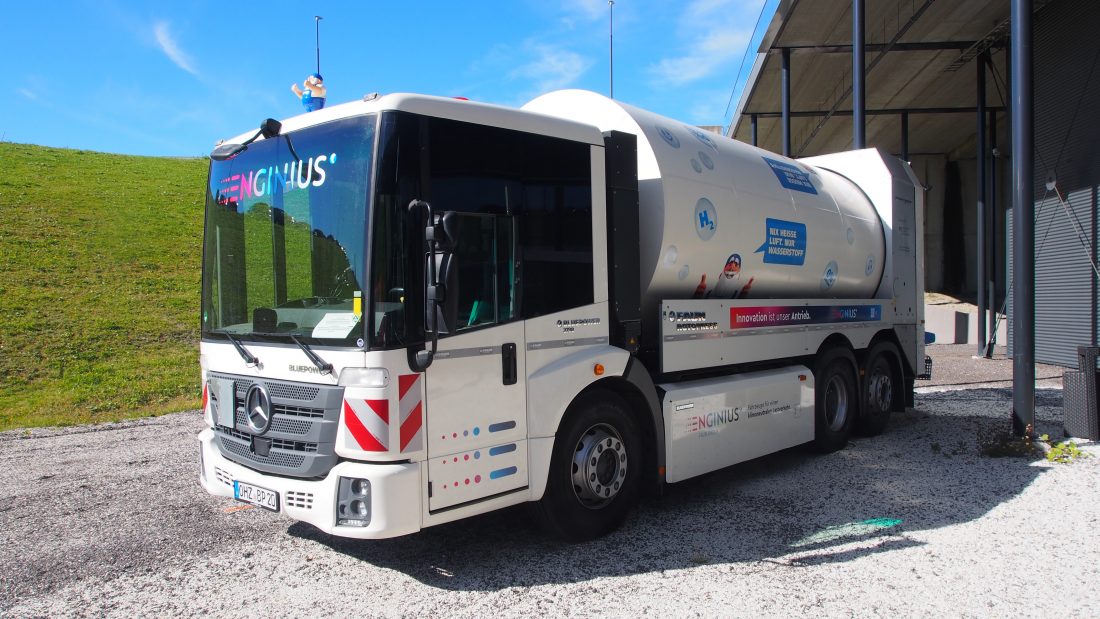 Watch video of Faun's hydrogen-powered waste disposal truck
— The truck arrived from Austria yesterday, so now it is ready for the norwegian spectators, says a proud Konstantin Polinger from Faun Norway.
Øyvind Paulsen
Avfall Norges Annual Conference opens today, and we are of course attending. Watch our photos and video of one of the biggest highlights.
Completely silent when running
We have previously received confirmation that Faun will have an 18-month delivery time and that they are now fully committed to hydrogen going forward.
But Konstantin Polinger from Faun Norway naturally had some additional revelations to make:
— This truck has several fuel cells, but our new models will be equipped with one single 90 kWh fuel cell. We we will also go from 8 smaller to 4 larger hydrogen tanks, says Polinger.
As you can see from the video, the car has Fauns Rotopress system.
— This means that the compression will work as on a cement mixer, Polinger says. This means that the compression takes place by rotation, and when the waste container is to be emptied it rotates the other way. Then it also regenerates energy, says Polinger.
Watch the video below: 
Completely silent on the road
We also got to sit in it, for an admittedly very short drive, but there is no doubt that the car will be  completely silent in traffic. That's something many people in densely built-up areas will appreciate.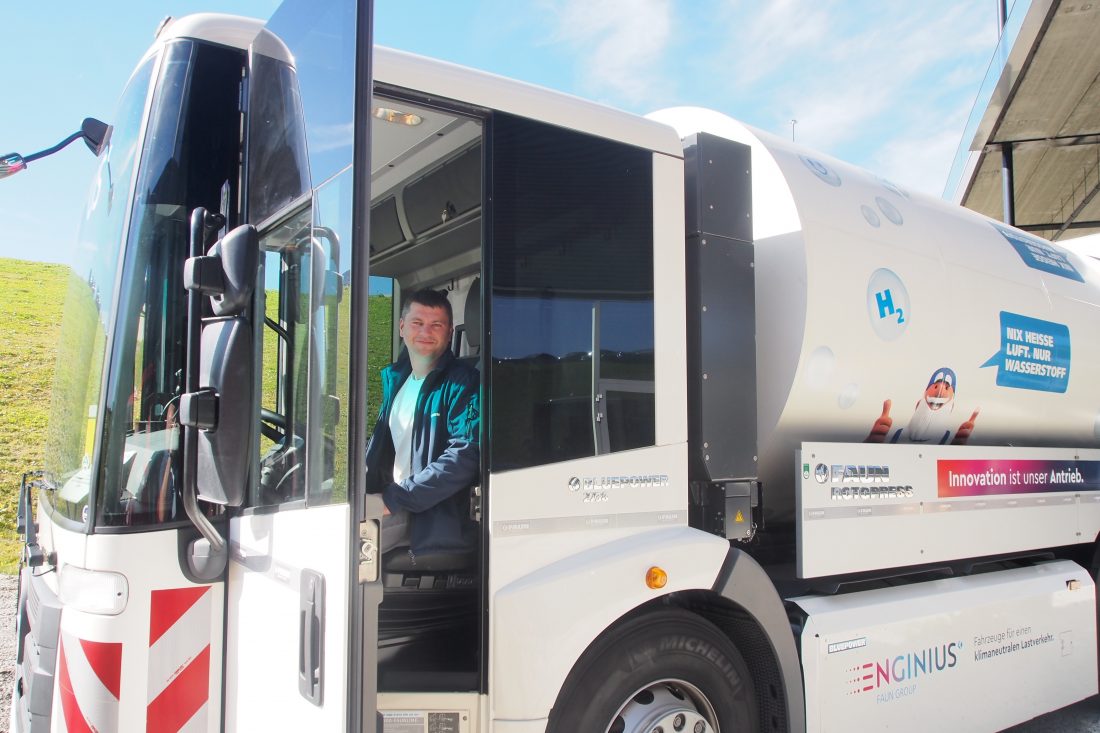 As you can see and hear in the video, there will naturally be some noise when emptying the waste containers and during the actual compaction.
Registered for four people
The hydrogen-powered waste disposal vehicle is registered for 4 people, and thus has room for a driver and up to three helpers.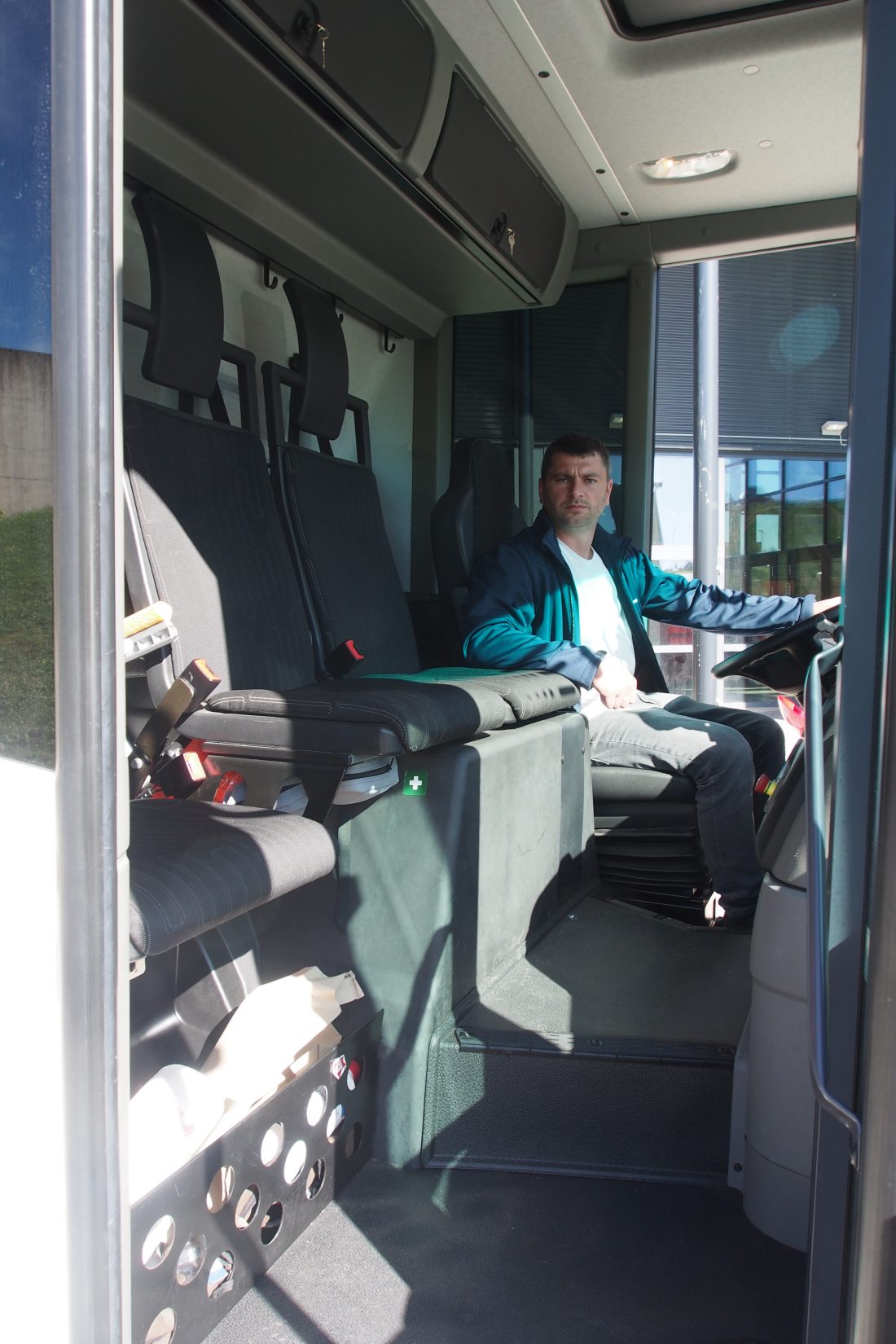 — It's also worth noting that the truck is actually a hybrid, Polinger says. That means that it can be charged like an EV-truck overnight if necessary.
As it will only take about 15 minutes to fill up the truck with hydrogen – this will of course be a backup-solution.
As previously mentioned, Faun already has 25 trucks of this type in daily operation, and that capacity is 11 tonnes of cargo.
You will get more details about Faun's major investment in hydrogen in this article: (Norwegian only):
På mandag kommer Fauns hydrogendrevne renovasjonsbil til Norge
More pictures: